Connect With Us!
Become a true citizen of the world through kvcdp volunteering programs. kvcdp volunteer programs let you break out of the normal tourist travel and make a real, lasting change on your volunteer abroad in Kenya programs
Why Kvcdp ?
Kvcdp have been running volunteering programs, medical work camps in Kenya since 2005. We have so far handled over 5000 happy volunteers from all walks of life who share our vision that together we can make a difference
Meaningful Travel
Kvcdp volunteer programs are open to all volunteers with the same spirit and welcome volunteers from all walks of life who wish to come to Kenya to share our commitment and care in supporting vulnerable communities.
Opportunities Available
Required skills Volunteers do not need to have any skills or knowledge about construction, as they will mainly be doing unskilled work such as digging, mixing sand and cement, carrying rocks, sand and bricks, fetching water, and painting . They will be led by skilled Kenyans and work together with local community. Get your hands dirty to make a difference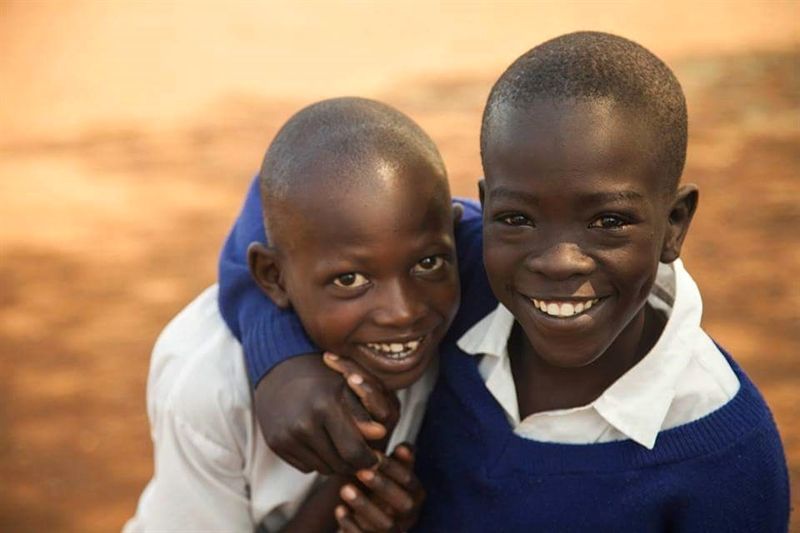 Research projects could include:
-organic farming.
-Effects of climate change.
-Effects of programmes on gender-equality.
-Product Development.
-Research on (eco) tourism possibilities and small tourism-related industries (souvenirs etc.)
-Research and development of alternative renewable energy sources.
You are welcome for this volunteer placement if you meet the following requirements:
-For interns, you must be a professional with atleast 2 years of experince of work or a graduate with either higher diploma or degree in the following volunteer related fields: (organic) agriculture, livestock / poultry, forestry, water & sanitation management / irrigation, business, marketing, ICT, development studies, anthropology or human geography;
-An interest in developong countries
-Ability to work independently and as part of a team
-You are flexible and can adapt easily to different cultural circumstances
-Strong interpersonal relations, verbal and written communication skills
-You are comfortable to live in a rural environment with limited facilities and leisure opportunities
-High energy and goal oriented
-Good organisational skills, able to carry out research and and attention to detail.
-You are available for at least 3 months;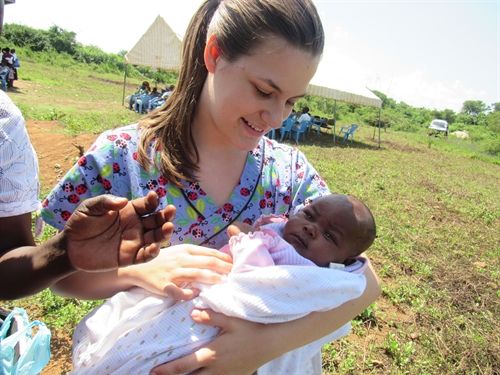 If you would like to make a meaningfull contributions in Kenya, but you are not exactly sure how, then you have come to the right place. This volunteer internship Kenya placement options are available in teaching, health care, Social work, human right, Environment, Infrustrucrure, Agriculture just to name but a few. Since each placement is created for you, anyone can participate (university students, graduate students or experienced professionals). We will help you design the Kenya internship project to ensure that both you and the organization benefit. Internship opportunities in Kenya include the following fields:-
Medical/health Interns
Volunteer Medical interns in Kenya are involed in various medical and nursing fields in healthcare work delivery in community hospitals, clinics and health centers. Volunteers work under supervision of medical doctors, nurses, dentists and clinical officers to provide quality health care services for these local communities.
Volunteer Teaching in Kenya
Volunteers teaching in Kenya are working in formal and non-formal teaching in both primary and secondary schools in rural villages in Kenya. They teach English, Mathematics and other subjects as well as extra-curricular activities. This is a long term placement form 3 months to 2 years.
Children Programs in Orphanage and Day Care Centers
Volunteers work in orphanage homes and day care centers assisting the kids with creative activities. In addition to this volunteers help in the kitchen preparing meals, help with laundry, mop the floor, washing dishes and clothes, give those who are sick their medication and volunteers story telling skills will be put to good use inspiring and motivating the children mostly those who are mentally affected due to problems affecting them from poverty to HIV/AIDS.
Infrastructure
Construction, Repairs, engineering, Alternative energy eg solar and others. Volunteers will assist on construction in a school, an Orphanage, day care center, a community church, repairing your host family's house, painting, renovating a classroom, an old lady's house in the village e.t.c
VOLUNTEER PROGRAM FEE FOR YEAR 2014
Cost for two weeks US$ 470
Cost for three weeks US$ 580
Cost for one Month US$ 690
Cost for five weeks US$ 790
Cost for six weeks US$ 845
Cost for seven weeks US$ 1010
Cost for two Months US$ 1120
Volunteers pay additional USD 100 for every week thereafter.
WHAT YOU NEED TO VOLUNTEER WITH US
*All volunteers must be 18 years and above.
* A medical background is required for the Medical/Health Program.
* Have a positive attitude and be flexible to adjust to the living conditions.
* English speaking.
VOLUNTEER FEES TAKE CARE OF THE FOLLOWING :-
Airport Pick-up: On Arrival and Departure: Once you give us your flight details our project coordinator and a driver will be at the JKIA airport to pick you up.
Orientation: Including important pre-departure information as well as on-site orientation on local culture, history and customs.
Internship arrangement: All your internship arrangement and well being while volunteering is our big concern and priority and ensure your placement is secure and safe. Our coordinator will provide whatever support you may need at any step along and our supervisor will always assist at the ground.
Accommodations/Meals: We carefully select host family connecting you to the culture and social, economic and political events in the community and country. You are provided with three meals a day and you will be flexible to intervene and assist in cooking/food preparation.
Transportation to the project: Volunteers are transported to and from their placement location by shared bus/shuttle.
Certificate of Completion/Participation: You will be provided with a certificate showing your participation with us and a recommendation letter as an appreciation for volunteering with us.
Farewell: Is arranged on the last day either at the host family, School, and orphanages as a way of appreciation to the volunteer for the time and ability to give to the community. It is a day of exchanging gifts and celebrate for having successfully worked together.
WHAT IS NOT INCLUDED IN VOLUNTEER COST :
* International Airfare
* Visa
* Insurance
* Vaccinations
* Medical Bill
* Tours and safaris